Are you looking for Clothing Manufacturers in Indonesia? Manufacturing clothing usually takes place in places where labor is inexpensive. Garments are typically a commodity, so the price is very responsive.
As mass textile manufacturing became accessible in the West, the cloth's price fell sharply, but labor prices steadily increased. The cost of the cloth is cheaper than ever before, but the price of labor is higher. A single shirt could cost $30+ to be produced in the U.S. today, whereas the same shirt might be $3 overseas.
Most western firms produce in Indonesia, China, India, Bangladesh, Vietnam, and Cambodia largely because they are cheaper. Indonesia is the fourth most populous country on earth, and as a result, has a large amount of labor. We go over the top countries to manufacture clothes here
Indonesia is developing and evolving, and things are improving every day for the average Indonesian. The government is providing excellent services to its citizens and people of all classes, and it is willing to take advantage of such public services. Optimism is contagious; you can see it wherever you go.
Indonesians are confident, optimistic about the way their country is headed and know that the direction is going up.
Indonesia Clothing, Garment, Textile and Apparel industry Overview
Indonesia is one of the top ten textile-producing countries in the world. The country also is the 12th largest exporter of textiles and clothing, with significant export markets, such as the United States, the European Union, and the Middle East.
Indonesia's apparel and clothing industry increased around 38% in exports, estimated at $13.8 billion in 2019, from $10 billion in 2018. Thirty percent of Indonesia's overall supply was used to satisfy domestic consumption, and 70 percent is exported to the US (36%), the Middle East (23%), the EU (13 percent), and China (5 percent). These were dominated by major factories catering to multinational clothing chains.
Before the emergence of the virus, as per the Indonesian Textile Association (API), the country's textile and clothing industry was expected to expand at a compound annual rate (CAGR) of 5%. With the assistance of its Industry 4.0 Master plan, the Government of Indonesia plans to turn the economy into the top five largest garments and clothing manufacturers in the world by 2030.
As per Anne Patricia Sutanto of the Association of Textile and Apparel Manufacturers, fresh domestic and foreign orders to Indonesian textile and apparel industries have risen by about 10% this year as manufacturers were searching for replacement materials from China.
Although Asia's textile and clothing factories are suffering from closure and layoffs, Indonesia's production companies of textiles have seen the windfall by taking orders triggered by delays in imports from China following the emergence and spread of the COVID-19 pandemic, as per the company staff.
Visiting the factory and going on a tour is a great experience to the center of some fascinating cultures on the planet. The citizens are hot and accepting. The people will be delighted to see you as you enter the industry.
From their wide smiles, you will know that they don't look like shoe shop owners; these are confident people who treat their work professionally. Their working arrangements are relatively fine, their hours are fair, and they go home in the dark to their communities. If you want to manufacture in Indonesia, you should be confident that you will lead to employment opportunities in a competitive market economy.
How to Choose the Right Indonesian Clothing Manufacturer
You have to select a manufacturer before you begin selling your collections. The first explanation is that you like to ensure that your production expectations are being followed and that promotional samples will look like the things you're selling. Second, you need a cost estimate from your planned vendor. Prices differ from factory to factory, and you have to be on top of the price estimates and business plan before you start.
Finding a successful manufacturer is a major and critical task for the clothing business. There are several places to locate factories, such as industry events, online directories, branch associations, etc. Yet, it can be tough to find a manufacturer that meets the connectivity, pricing, and distribution needs. Suggestions are, of course, beneficial, and if you've already discovered a reliable producer, make sure to foster the friendship. Don't drive them and handle them like junk, assuming that you can quickly replace them with another manufacturer.
There are several questions you can pose to boost the changes in good collaboration with a plant. Ask them some questions to see if there might be a match between your company and its production. And when it relates to garments, jewelry, and whatever connected to fashion, dragging your manufacturing process isn't the most luxurious challenge, but it is the essential one. Here are the measures to be taken to find the correct manufacturing facility for you:
Choose a Factory Type
Would you like a factory to merely organize materials you purchased to a pattern that you designed, or do you want to procure materials, generate a pattern, and arrange everything from your outline? If it is the former, pick a good manufacturing plant that uses CMT (cut-measure-trim) and if it is the latter, select FPP (full package production). FPP is invariably more costly, and it can be the correct option for a developer with no or little dressmaking or pattern-cutting skill sets. CMT works best for creative that already has a product line made from their couch.
Do in-depth research.
Getting advice from your mates, colleagues, or the network is a great place to find a great, dependable factory. Unfortunately, the best manufacturing plants are highly valued, and several designers are unwilling to share their connections. Receive whatever you can from them; even realizing the city they generate can help you target your quest, as you might discover a neighborhood that specializes in what you're doing. Conversely, visit fully automated production internet sites that can assist you in filtering the findings. In the UK, Let's Make It Here is a maker's database that can be searched by segment, keyword, or area. Attend domestic manufacturing industry events as well.
Shortlist, and start the nearby list
After doing your investigations, you will invariably have a massive list of possible factories to operate with. But if you have an unending amount of money, you're not going to be able to test all of them, so you need to reduce your number down. The highest production supervisors recommend keeping it as local as probable, reducing abroad shipment logistics and border control issues. It also means that you are nearer to the manufacturing plant and can make first trips, second trips, and quality assurance easier.
It can also bring peace of mind to less trained professionals – being nearer to where your item is produced makes you feel more confident of your company. Cost, of course, is an element. It's just something that you can decide on how essential this is to you.
Location, even so, is not the only aspect to note. Your ideal manufacturing plant will know about generating the material you would like to make using the components you want to make. Check which regions it specializes in – bags, women's clothing, etc. – and what equipment it has. (The more you know about the processes necessary to make your goods, the fairly easy the latter part will be.) You'll also have to understand the minimums: how many goods you're going to need to safeguard interactions, timetables, and costs.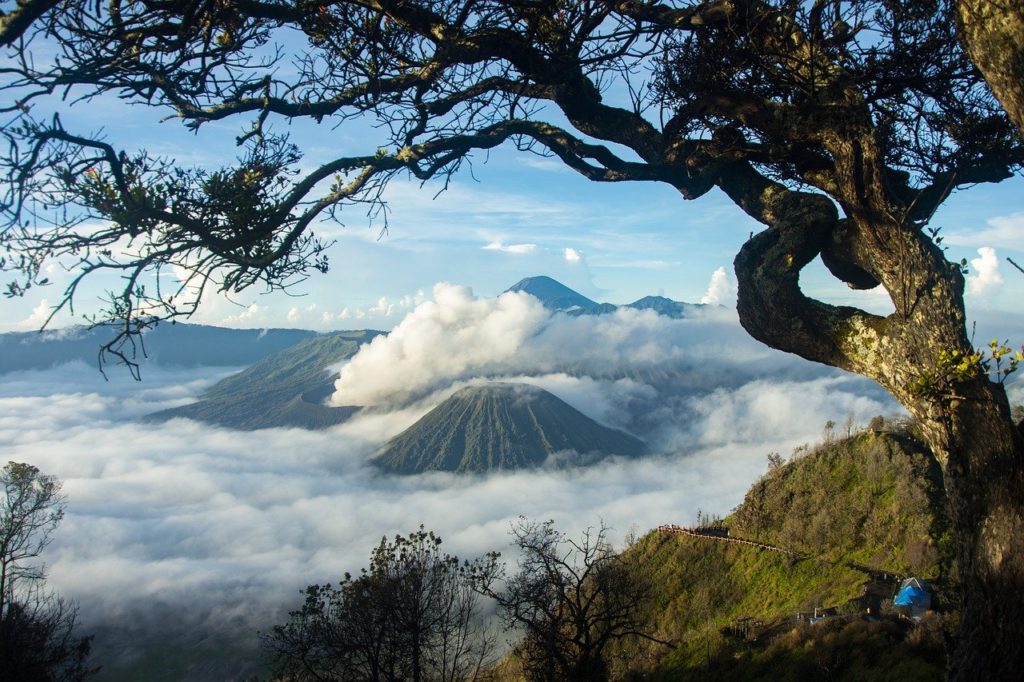 Pay a Visit to Them
After you've figured out all of the above, the next move is a visit-and you must do this. Even if you encountered the boss at a trade fair and saw demos of their progress or shared a thousand emails, you won't get a genuine sense of the location until you walk through the door. And your application is expected; it's common for developers to visit the factories they are operating. The request shows the manager that you are competent, knowledgeable, and know the system. During this visit, be ready to talk about prices, timetables, and minimums. Before the time comes, you must recognize how much you'd like to pay and how you'd like to charge, and this is the opportunity to discuss.
Best Clothing Manufacturers in Indonesia List
Are you looking for garment factories in Indonesia for your next design? Although often ignored as a textile manufacturing nation, Indonesia provides anything from big signing manufacturers to Bali-based boutique printing services. This article lists Indonesian garment manufacturers around the range.
001 // Bambooku
Bambooku is an Indonesian organization that aims to merge creativity and environmental protection through its work. They aim to be more eco-conscious by turning bamboo materials into luxurious linen products. The corporation argues that it follows all the requirements of SA8000, saying that it has met the standards of the International Labor Organization (ILO). Overall, they fulfill all the charters levied by the ILO on sustainable entrepreneurship, like health and welfare, sexism, child labor, and so forth.
Product Types
Bedding
Towels
Clothing
Takesumi
Key Details
Customers: Usually spas and hotels in and around Bali
Primary markets: Australia
Site: Bali, Indonesia
Year of Registration: Not known
Certificates: SA8000 by ILO
002 // YOGI & BOO Clothing Manufacturer
One of Bali's pioneering clothing manufacturers, YOGI & BOO, was born in 1987. The business provides sustainable and ecological textile printing, dyeing, sampling and delivery designs, stickers, tags, and other embellishments. They continue to be one of the first two producers to have a foreign trade license in Bali.
They also appear to be the first business in Bali to have in-house digital printing. They have been in business for more than 32 years and hire more than 110 employees. They allow a minimum order of 1000 units, which can require a mixture of styles and colors.
Product Types
Swimwear
Boardshorts and rashguards
Women's resort wear
Men's resort wear
Kids, infants, and baby wear
Activewear
Yoga wear
Soft toys
Key Details
Customers: Not known
Primary markets: USA, Australia, Hawaii, Sweden, New Zealand, Switzerland, and Canada
Site: Bali, Indonesia
Year of Registration: 1987
Certificates: Not known
003 // Sri Rejeki Isman (Sritex)
Established in Klewer Market in 1966, Sri Rejeki Isman was the first printing plant in Solo, Indonesia. It has now increased in growth and won many awards for excellent production. The firm offers printing, weaving, spinning, finishing, and dyeing services.
Besides, Sritex is proud of its honesty. As a result, their accounting records, audits, and stock documents are available on the official website.
Product Types
Spinning
Weaving
Finishing
Garment
Key Details
Customers: Not known
Primary markets: Not known
Site: Solo, Indonesia
Year of Registration: 1978
Certificates: Not known
004 // S&F Garment Manufacturing
S&F Garment Manufacturing is an Australian textile company headquartered in Bali, Indonesia. The brand works to deliver ethical goods, spanning from formal attire to street fashion. They claim that their mission is to have high-quality fashion at inexpensive rates.
Besides clients, the organization is also staff-centric, striving to have a pleasant and stimulating working atmosphere. One of the founders, a clothing designer from Australia, has incorporated global relations, PR, community production, and project leadership experience to meet customer needs in the fashion world.
They approve a minimum order of 100 units for adult clothing (at least 20 pieces per design) and 250 units for kids' clothes (at least 50 pieces per design).
Product Types
Resort Wear
Streetwear
Tailored Apparel
Formal Wear
Children's Clothing
Key Details
Customers: Not known
Primary markets: USA, UK, Canada, Australia, Singapore
Site: Bali, Indonesia
Year of Registration: Not known
Certificates: Not known
005 // Sinar Group
The Sinar Group, established in 1980, is a major manufacturer of interior fabrics. They aim to provide consumers with the highest standard of their goods and services. Sinar Group can see Their customer base all over the planet in Australia, Europe, and Asia.
They put a focus on innovation to continue to improve their goods. Also, each product is believed to be handmade and manufactured from high-quality raw resources.
Product Types
Interior Fabrics
Automotive Fabrics
Fashion Apparels
Outdoor Fabrics
Contract Fabrics
Special Yarns
Key Details
Customers: Not known
Primary markets: Australia, Europe, Asia
Site: Bali, Indonesia
Year of Registration: 1980
Certificates: ISO/TS 16949
006 // PT Kahatex
PT Kahatex is an Indonesian apparel company established in 1979 by L.H. Song. Since 1979, the company has also shown great achievements, having developed several plants across Indonesia. Also, the initial plant has expanded to a size of 155 hectares, with more than 48,000 employees in its vicinity.
Besides, the organization boasts its customer-oriented objectives. Therefore, the goal is to meet the fashion industry's demands by promoting new approaches, modern technologies, and an unwavering dedication to quality.
Product Types
Garments
Weaving
Yarn
Handprints
Plastics
Key Details
Customers: Not known
Main markets: Not known
Site: Cijerah, Indonesia
Year of Registration: 1979
Certificates: GOTS.01 2017, GRS.01 2017, OCS.01 2017, RCS.01 2017, ISO 14001:2015, ISO 9001:2015, OHSAS 18001:2007
007 // PT. Tyfountex
PT. Tyfountex is an Indonesian company established in 1973. They are specialized in the manufacture of clothing. Their mill, which covers more than 220,000 square meters, has already been in service for more than 100 years. As one of Indonesia's earliest manufacturing plants, they have acquired enough expertise in eco-friendly spinning, weaving, dyeing, finishing, and embroidery.
Product Types
Yarns
Color Fabrics
Denim Fabric
Better Cotton
Organic Cotton
Garments
Home Textiles
Key Details
Customers: SGS, ITS, Omega, CSCC, William E. Connor, GSM, C&A
Primary markets: Not known
Site: Solo, Central Java, Indonesia
Year of Registration: 1973
Certificates: Certificate of Compliance by Control Union, HKS 18531, ISO 14001 by SGS, Laboratory Accreditation Certificate by Marks and Spencer
008 // Duniatex
Duniatex is one of the largest producers of textiles in Indonesia. The business is located in Surakarta, Indonesia. It was formed in 1974 and worked mainly in the finishing industry until 1988.
These days, it has grown to include writing, spinning, and weaving. Currently, the company's workforces, currently over 40,000, are committed to providing premium textiles and services to consumers.
Owning several factories throughout Indonesia, the company intends to satisfy domestic and foreign demand for high-quality textiles.
Product Types
Spinning Mills
Weaving Mills
Knitting
Dyeing and Finishing
Denim
Printing
Key Details
Customers: Not known
Primary markets: Asia, Europe, Africa, and the Americas
Site: Surakarta, Indonesia
Year of Registration: 1974
Certificates: Certification of Quality Standards ISO:9001:2000
009 // The Pirate Way
Pirate Way is a printing company located in Bali, Indonesia. The business is involved in the manufacture of tailored t-shirts, polo shirts, and women's clothing. They say that the standard of their products is in line with European quality.
Even so, they also integrate conventional techniques of silk screen printing and stitching T-Shirt singlets.
Product Types
Unisex shirts
Women's styles
Pique Fabric
20/32/40/50 S Fabric
Key Details
Customers: Blue Marlin Dive Trawangan, Blue Marlin Dive Komodo, Manta Dive Gili, DSM Lombok, Trawangan Dive, Atlantis, Fantasy Diving, Kanawa Island Diving
Primary markets: Not known
Site: Bali, Indonesia
Year of Registration: Not known
Certificates: Not known
010 // Surya Indah Garmindo
Surya Indah Garmindo is a company of children's clothing founded in 1980. The business supplies trendy clothing for both girls and boys under the age of 12. Besides, they placed enough emphasis on their client base, selling consumers fresh designs at competitive rates.
Besides, Surya Indah Garmindo ensures that the goods they supply on a wholesale basis are clean and secure. As an organization, its key objective is to retain the loyalty of its customers and associates.
Product Types
Woven Dresses
Baby Girl Dresses
Muslim Girl Dresses
Handmade Brooch
Girls Pantsuits
Baby Basic
Key Details
Customers: Not known
Main markets: Domestic market
Site: Bali, Indonesia
Year of Registration: 1980
Certificates: Not known
011 // Easytees Bali
Easytees is a clothing manufacturer headquartered in Bali with over 20 years of professional experience. They sell manufacturing facilities for screen printing, embroidery, and dye sublimation. They plan to set the standards for economically and ethically responsible manufacturing in Bali. Their offerings provide a wide range of high-quality, handmade t-shirts. Even so, they also make sportswear and use the new dye-sublimation technologies.
They are proud of their quality control, as all staff strives to supply consumers with high-quality clothing effectively and at a fair price. The business also hires more than 7000 workers who are proud to produce fine textiles to fulfill their customer-oriented objectives.
Therefore, they provide their Easy Dry sports line to numerous sports organizations, including the Aussie Rules, Rugby, Hockey, Soccer, Swim Clubs, and Netball teams. The minimum order quantity is also minimal, only 25 pieces per design.
Product Types
Women's T-Shirts
Men's T-Shirts
Kids' T-Shirts
Hoodies
Polo Shirts
Walk Shorts
Board Shorts
Swimwear
Caps & Bags
Custom Apparel
Key Details
Customers: Quiksilver, Mooks, 3rdborn, Rip Curl, Redhanded, etc.
Primary markets: Australia
Site: Bali, Indonesia
Year of Registration: Not known
Certificates: Not known
012 // Bali Sarong
Established in 2000, Bali Sarong engages in the mass manufacturing of personalized clothing and beach sarongs. The firm has over 20 years of success in the clothing industry. Besides, the brands marketed and supplied by them involve travel clothing and holiday fashion for men, women, and kids.
Product Types
Cardigans
Dresses
Embroidery
Jump Suits
Kaftans
Knitting
Pants
Tops
Key Details
Customers: Not known
Primary markets: Australia, South Africa, United States, Europe, Caribbean, Mexico
Site: Bali, Indonesia
Year of Registration: 2000
Certificates: Not known
Final thoughts on Manufacturing Clothing in Indonesia
Picking the right manufacturing companion for your company is a crucial decision, not to be treated lightly or to be taken immediately. This companion is a significant factor to consider for your company. Deciding an inadequate companion could imply production problems, extra expenses, and possibly a badly manufactured (or unmarketable) item.
When analyzing manufacturers, every time they check references, they cautiously investigate the product's prior quality. If you can, attend the factory line to understand better the company and how it works.
Since your manufacturer is a companion and your company's addition, it is important to stay calm and pick the final applicant. Make sure you better assess your team of eligible manufacturing partners to a few and give extra time checking each of them just to make sure to complete your final decision.