Turkey is a beautiful nation and is the gateway between Western Asia and Eastern Europe. It is found among the most sacred lands on the planet, recognized as Anatolia. From the dawn of modern human society, Anatolia has been home to numerous civilizations and societies like ancient Greece, the Persian, Roman, and Ottoman Empires. Many of these cultures around the world have contributed in many respects to the tradition of Anatolia. The sense of style of Anatolia is entirely reflective of its cultural diversity. this is all reflected in the Clothing Manufacturers in Turkey!
Turkey's Clothing Industry
Turkey has become one of the world's leading clothing and fashion manufacturing destinations. For a half-century, Turkish culture and style have governed the Eastern Mediterranean, bringing elements from all over the world and putting them together to construct something extraordinary.
Currently, Turkey is the 6th largest producer of textiles and clothes, accounting for 10% of its GDP in the clothing industry and hiring 20% of its workers. Turkey is an ideal destination for clothing sourcing, cloth dyeing, and processing, merging high-quality artistry with new technologies to create goods that customers enjoy.
North America, Europe, and Russia are the main customers for Turkish goods.
Have you wanted to move into the textile business, or maybe you've sold clothing? It's no joke that the textile industry is among the world's largest industries. It is one of the most common niche markets in the world.
That being said, to start and prosper in your fashion business, like drop-in clothing, you must do extensive research and choose a legitimate clothing supplier where you will be exporting your clothing products. A good apparel company depends on the manufacturer you have selected, and the supplier will supply you with high-quality goods or low-quality goods.
Your supplier will decide the type of consumer support you will offer to customers of your apparel and compliance strategies. If you're going to launch your clothing company or want to locate fashion factories in Turkey, then you're in the right location. Are you interested in seeking a manufacturer in Turkey? We will help you do that.
There are many other countries that are great for sourcing clothing. We cover the best in this article: https://www.sourcinghub.io/top-country-to-manufacture-clothing-the-12-largest/
This article mentions locating a reputable clothing manufacturer and describes Turkey's best clothing manufacturers with very low MOQs. They can provide high-quality garments for your company. Therefore, your business could be a little better if you can offload clothing to your business from Turkish clothing manufacturers. Keep reading to find out more:
How to Choose the Right Apparel Manufacturer in Turkey
Picking the best clothing manufacturer in Turkey is the secret to your new clothing company's success. All the passion you've provided to make a piece of clothing, all the nuances you've pictured to make it unique, and the perfect look you've wanted for years is just a disappointment if you don't find yourself a manufacturer of clothing that can turn fabrics into a dream.
Quality, while significant, is not the only criteria to be used by the manufacturer of garments. The manufacturer's production process, qualification programs, location, and other factors will influence both the final product's quality and cost.
Since budget management is a significant step towards launching your fashion business, you can make sure you can handle your selection's garment manufacturer. We've put together a quick guide to choose the ideal clothing maker and help you decide on the right one for your business growth.
We go over the basic of working with a clothing manufactuer here: https://www.sourcinghub.io/how-to-start-a-clothing-line-with-clothing-manufacturers/
What are the MOQs for ordering Clothing in Turkey?
Minimum Order Quantity (MOQ)If you work with an apparel manufacturer, you ought to ask what their minimum order quantity is. The Order requirements mean that you'll have to purchase a specific product amount in a single order.
The MOQ could range from 100 to 3000 pieces or more. It's also very rare for manufacturers not to have a MOQ. This is important for you to know because once you start communicating with a company and get your first order, and you're informed that you have to purchase 2000 sweatshirts that you want to manufacture, you may not manage it.
However, it isn't wise to buy 5000 items when you're not sure you can sell them all. That way, you're left behind with extra stock that's challenging to sell. In short, please ensure that the MOQ is achievable with you before you begin to work with the garment manufacturer.
Turkish vs. Overseas Clothing Manufacturer
You need to decide whether to deal with regional garment vendors in Turkey or with offshore factories. Picking the best country means choosing between manufacturers in Europe or factories in Asia. It's intermittent to find economically viable textile factories in small nations, and if domestically made is important to you, you may be able to make it work.
Garment and Clothing Manufacturers in Turkey
We now live in a world where clients are becoming conscious of the working conditions and the product quality of their clothes.
When it comes to domestic clothing manufacturers, you are more likely to get higher quality products under-regulated working conditions.
While they will arrive at a cost, it'll be more costly to buy domestic textile suppliers' supplies. When paying additional fees to domestic garment manufacturers, it's an excellent move to emphasize that you're working on nearby factories' promotional materials. This will continue to boost the brand image for consumers who are aware of these kinds of issues.
Shipping times are also another big advantage of working with domestic textile manufacturers. Shipping is going to be much smoother than if you were working with foreign fabric manufacturers. It's still generally safer than when you're working with foreign vendors. However, one significant downside to working with local textile manufacturers is that there is typically a much smaller variety of goods than international producers.
This might not be a matter for you if you're trying to import conventional goods, but if you're looking for something a little more of a novelty, you may consider that overseas vendors are safer.
Overseas Clothing Manufacturers
Several overseas textile manufacturers will help you produce products for your market, sometimes at a much lower price than a local producer.
Price is the most important benefit of the use of international vendors. They're also a lot more affordable; that's why so much clothing is made in China. For many years, textile companies in China have become the most popular, with companies making all types of clothing for drop and reselling easily available online. This is typical because working practices and working conditions are unregulated, which you will have to bear in mind.
It's much more difficult for you to visit and inspect the factories. And while offshore factories will produce high-quality clothes, it depends on you choosing a reputable manufacturer.
Shipping times are also greater as goods are shipped abroad. However, if you buy and mail your clothing items yourself, this is not a huge concern.
The other benefit is that you can then have a broader range of goods for international manufacturers – materials, models, etc. – and are more likely to come back and sell with you.
Product Samples from Turkish Clothing Manufacturers
When you have a manufacturer to make clothes for your business, you need to make sure to take measurements before making a substantial order. This is important, and if everything isn't perfect, you're going to make improvements when it does.
Imagine getting the order of thousands of jackets you've made, only to find out that they're not matching properly or that they've used the wrong style of button. The easiest way to do this is to put the topic up earlier in your discussion. Many vendors will be more than happy to deliver samples, generally at a modest discount, but it is up to you to get all of them to stick to it from the start.
Will they create your product?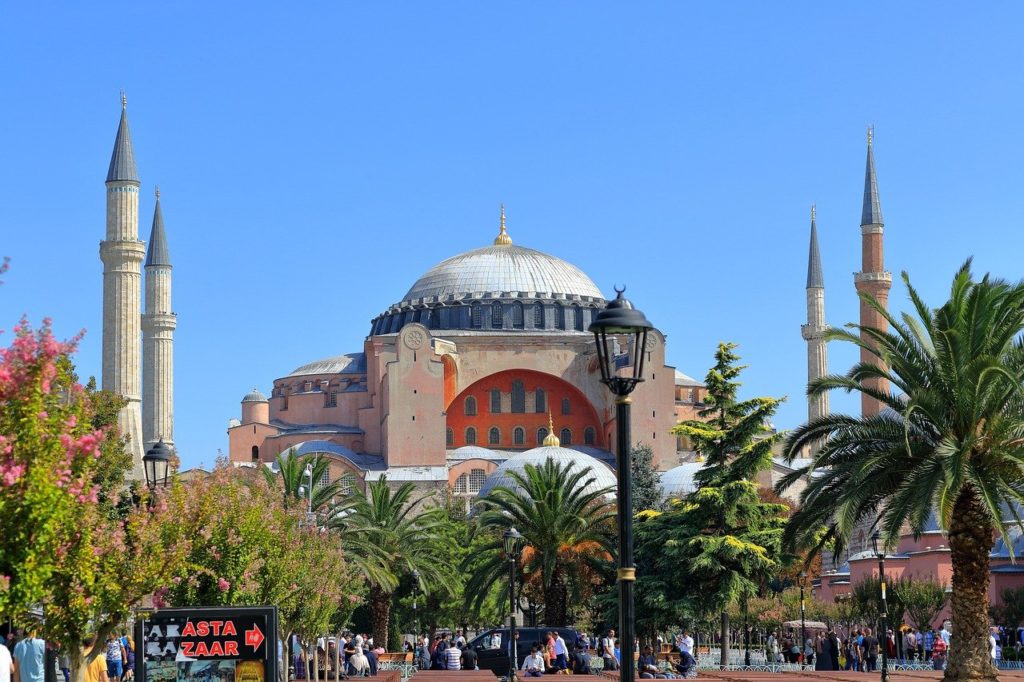 Best Clothing Manufacturers in Turkey
Industry in Turkey is among the most commercial and financial industries that the Turkish country relies on for its general economy. The Turkish clothing industry has rapidly become one of the largest and most influential global sectors distinguished by its high efficiency, contributing to many turkey traders' phenomenal turnover. Here are some of the popular Turkey Clothing manufacturers that will boost your sales:
001 // Konsey Textile
Konsey is a clothing wear supplier based in Izmir, Turkey. They sell variations of knitted wear in all sizes for all ages, adults, and children. At present, their apparel is predominantly sweaters, t-shirts, jogging packs, shorts, and nightwear, and polo pique shirts. Kinsey textile is ideal for stars who cannot afford a high MOQ.
Main features
· Based in Izmir, Turkey
· Low cost of manufacturing
· Professional textile clothes distributor
002 // Olley
Olley is one of Turkey's low MOQ clothing suppliers. The business is based in Istanbul, Turkey. The business has two divisions, one for sampling and one for production.
They intend to make collections and numerous output volumes available and to produce them promptly. They guarantee that they deliver high-quality textile items according to the specifications of their clients. Any commercial operation is carried out on an official record at Olley, and confidentiality is thus assured.
Olley was set up for medium and low-order quantities to address the cost and distribution issues. They've got a low MOQ of 200 pieces.
They generate samples while holding in mind the samples of garments they collect from their customers. This company is suggested for newcomers in the apparel industry that do not have enough money to buy high MOQs.
Main features
· Low MOQ of 200 pieces
· Headquarters in Istanbul, Turkey
· Protection of transactions is assured.
003 // Oasis Shirts
It is a renowned maker and retailer of high-quality shirts for girls, men, and women alike. They deliver the highest rates for your wholesale offers in some areas of the world. Oasis shirts get a low MOQ of around 200 bits. Oasis Shirts is a private label brand, which ensures you can use your logo on your order.
Main features
· Low MOQ of about 200 pieces
· They sell clothes at a reasonable price.
· It is a private label company.
004 // AM Clothing
AM clothing is one of the best Turkish clothing producers in Turkey. Their items involve knit and tailored jackets, t-shirts, sleepwear, jogging packs, and polo pique shirts. Their woven apparel comprises dresses, shirts, blouses, tops, and pants. Other than that, they make custom garments in turkey. This is the biggest personalized apparel dealer.
Main Features
· Personalized garment dealer
· Private Mark clothing
005 // Sunman Export
It is an export business headquartered in Istanbul, Turkey. It helps business people to tailor their clothes to suit their preferences. Sunman manufactures garments with a low MOQ of around 50 parts per model.
Sunman provides their clothes to newcomers in the foreign textile market. They have a huge model archive, and they can manufacture about 500 pcs each week with sustainability standards. It's one of the biggest textile factories in Turkey. It is suggested for starters with little money.
Main Features
· Headquartered in Istanbul, Turkey.
· Low MOQ of about 50 pcs
· Perfect for clothing business newcomers
006 // Turkopt
Turkopt is another famous clothing manufacturer in Turkey. What draws the most successful people around the world is their style. Turkopt has a well-organized portal that makes your ordering process quick. They've got clothing in all types under various headings.
Their organization makes it possible for you to try a range of various and special designs. This business is preferred for business people who prefer exclusive types of apparel.
Main Features
· Creates distinctive styles
· Elegant designs
007 // FKN Textiles
FKN textiles one of the leading Turkish clothing manufacturers with low MOQ. It is a textile distributor serving turkey's and the world's leading clothing brands, chain stores, apparel wholesalers, and fashion designers by providing accessory sourcing, fabric sourcing, and pattern-making support. They produce 85000 pcs for women or men per month.
Main Features
· It's a garment company.
· More than 15 years of clothing business experience.
Best Clothing Brands in Turkey
001 // Vakko
Vakko is a premium apparel brand in Turkey. After 86 years of growth, Vakko adopted an up-to-date design – manufacturing strategy with the Esenyurt development center Vakko in 2008, taking into account changing global environments and emerging technologies.
Vakko Production Center Esenyurt represents Vakko's innovative role with its 33,000 m2 closed area fitted with print and ready-to-wear manufacturing facilities, storage facilities, social use areas, work departments, etc., state-of-the-art technology facilities. The framework is made up of two parts: output and management.
Every year over 600 prototypes are produced at the Vakko Production Center, according to Vakko Screen Art. Each stage of development occurs under the guidance of an established management team.
Vakko's professional designers develop Vakko's trends at the Pattern Workshop.
002 // Karaca Apparel
Manufacturer of Turkish clothing brand Karaca Çift Geyik Karaca Online Shop was established in Bandirma in 1917. In 1949, Karaca Örme Sanayi became the first Turkish textile company to be marketed to the rest of the world, and in 1961 it became the first Turkish textile company to be sold internationally.
In 1965, Karaca had marketed to 38 countries on five continents and had a high market recognition degree. It was purchased by Tekfen Holding in 1998 and entered the Narin Group in 2005.
003 // Akarteks Denim Clothing Manufacturer
Established in 1985, Akarteks Tekstil has been game ahead of its creative and sustainable model in the manufacturing sector for more than 30 years and has been one of the largest and most profitable ready-to-wear denim woven factories in the world, and also in Turkey.
Considering the conformity goals with universal norms and continuous growth, the organization is a central player in the world, progressing step by step towards its global objectives.
Taking customer loyalty as a priority, with more than 1,000 workers in an indoor area of 31,000 square meters in the four most advanced manufacturing centers of its industry, the Akarteks family has succeeded in raising its profile with advanced technology and innovative sustainability. The business has become a respected company globally by achieving a potential of more than 5 million units per year, thanks to its completest brand comprising consistency, imaginative and inventive specialist personnel, and an efficient operating pace.
004 // Sara
Sara, a leading business in the Turkish ready-made clothing market, began trading in Eskisehir – Turkey,, in 1944. Formed by Abdurrahman Sarar in a 14 square meter tailor shop, this company now operates in the garment and ready-made apparel sector with three modern factories, built on a 120,000 square meter site Eskisehir Integrated Industrial Region. Together with the Sarev Home Textile and Shirt Factory, this factory was founded on a 180,000 square meter site on the Eskisehir-Kutahya highway and the Sarar Women's highway.
Sara, which competes with the world's labels for good quality craftsmanship and exclusive stitching privilege across five leading manufacturing factories, employs more than 3,000 people in the ready-made garment sector and offers 58 stores worldwide than 160 Sarar design stores in 75 regions in Turkey.
Sarar has more than 160 retail outlets and more than 800 distribution outlets in Turkey with Sarar Lady, Interview Sarar, CCS, Sarar Scarf, Sarev, and Sartoria Sarar. Our business offers services through hundreds of stores overseas, mainly in Europe and the United States.
Sara has a vast distribution network of model shops and sales outlets in Europe, the USA, Russia, Egypt, Turkey, the Middle East, and the Gulf States. Based in Düsseldorf, Germany, Sara Europe Corporation was founded on 3 January 2000 to carry out advertising, sales, and marketing operations in the EU Member States. This business is associated with wholesale and distribution activities in Europe. Between 2002 and 2015, 15 retail stores of the Sarar model began trading in Europe, 7 of which were in Germany, 1 in Austria, 1 in Spain, 1 in Belgium, 2 in Switzerland, 2 in the Czech Republic, and 1 in Hungary.
For the same reason, Sarar USA Inc. was founded in New Jersey, USA, on 19 September 2001 to oversee and control activities. Between 2002 and 2015, 19 retail stores of the Sarar model were placed into operation in different the United States and Canada states.
005 // Mavi Jeans
Mavi was established in Istanbul, Turkey, as a jeanswear brand and distributor in 1991. Now Mavi is a well-known garment company and clothing maker in Turkey and a major apparel brand distributed in several countries.
With deep denim roots, Mavi has grown into a multinational brand of clothing and accessories. Synonymous with the premium design and ideal fit, Mavi sold about 10M denim goods worldwide in 2019 across its 5,500 POS and 440 mono-brand stores.
Mavi introduced its retail policy in Turkey in 2008 and has since posted an impressive growth history of 314 direct-operated single-brand retail stores and 381 single-brand stores, plus franchised stores in Turkey in 2019. With 4,086 skilled and committed workers worldwide, Mavi is known to be the employer of choice.
Final Thoughts on Clothing Factories in Turkey
The textile industry in Turkey is rising in value in 2020. Turkey is among the largest apparel and garment production nations globally and the sixth-largest producer globally, and the third-largest supplier in the EU. The cloth manufacturing industry in Turkey is of considerable significance in the European and North American textile trade. New manufacturing facilities in Turkey have shown a substantial rise in the textile industry due to significant Turkish yarn brands, cloth mills, and organic cotton firms.
The Turkish garment and ready-to-wear industry currently employs more than one million workers. The manufacturing industry and its related sub-sectors now employ 1,67 million workers, and this figure will grow shortly due to extra expenditure and expanded exports.
So, that's it. In the ultimate guide to choosing the optimum clothing manufacturers in Turkey, we discussed everything you need to learn when looking for a reputable clothing manufacturer for your business or organization. We hope you liked this post. If you have any concerns, do let us know in the comments below.