Creating a clothing tech pack for your clothing project requires time and commitment to bring concept ideas to life.
If you are looking to create a clothing brand, you will spend hours developing illustration ideas by gathering inspiration and creating mood-boards and hand-drawn drawings. But when it gets to turn those designs into real clothing, your factory will need a lot more than just that imaginative collection of data.
To produce a prototype or produce a style, manufacturers have to know all the specifics of your design to ensure your clothes' quality. This is why creators require competent tech packs to be delivered.
Starting your own fashion company can be packed with unforeseen technological challenges and curveballs. This 'professional' side of fashion also poses obstacles to designers as they're looking out – but we're here to assist you to escape as much of it as practicable!
When it falls to the brand's technical side, it is essential to either upskill or partner with a specialist to guarantee that you are well trained and 'source ready.' And that is where the Tech Pack steps in! This article is to clarify what the tech pack is like and why you may require it.
What Is A Tech Pack?
A Tech Pack (Short for Technical Pack) is a compilation of detailed documentation used to express the vendor's product specifications. Tech Packs can also be referred to as required forms or BOMs (Bill of Materials).
The Tech Pack aims to provide comprehensive guidance for developing the product based on your design, size measurements, and product descriptions. It also functions as a 'product deal' between you and the producer during the sampling and manufacturing process.
As a principle, the more details you have in your Tech Kit, the less space there will be for mistakes and the better the result. A Garment Designer, Pattern Creator, Artist, or Project Manager should develop a Tech Pack for any collection items.
Many suppliers will ask for a Tech Pack during the sample production process. This is to encourage them to check and validate the specifications to estimate your clothes' cost. If you have settled on all the specifics and the cost point, you will continue to make a prototype (or first) sample.
A tech pack may have several terms, like technical functionality, specification pack, specification pack, BOM (bill of materials), or GWS (garment worksheet). It's a document that you or your textile worker and the company or person producing your designs and making your garments.
However, some designers frequently ignore or hurry through this document, dismissing it as insignificant, contributing to even further failures, incoordination, and preventing expensive errors and delays. Read on to find out just why tech packs are so critical and how to make them.
Benefits of A Clothing Tech Pack
A tech pack is the first step toward making your clothing. It contains all the crucial details that will decide the cost of garments, what materials and parts will need to be sourced, and how long it will take to produce them.
This paper will carry you to the very first level of production. It also helps you get the market value from various suppliers to give them the chance to use the right materials and parts before deciding which factory to use them.
This is advantageous because factories always quote a higher price when negotiating against others. It ensures that a few buyers are out searching for the materials and trims you need, meaning you have a reasonable likelihood of finding what you want at the cheapest rates. Other benefits of having a tech pack are
The Tech pack is an Instruction Book
Typically, you have a single touchpoint in a warehouse that takes care of the whole order, from design, procurement, sampling, and development. However, throughout that process, the product goes to several different individuals and divisions within the facility.
They all need to operate on the same paper or platform as each other. Revisions and information can eventually be missed or misunderstood, if not any of them in the same document or forum, ensuring that your tech pack is an instruction book that brings transparency, continuity, and stability in the development phase.
Improves communication
Tech packs make contact between you and your producer simpler and smoother, reducing misconceptions and errors. A strong tech pack is much more critical in exporting overseas, through time zones, language, and cultural variations, and is considered a universal production-enabled system.
You should make sure that the clothes you crafted are made to your precise specifications. Your garment designer will use all of the technical sketches, dimensions, and specifications of the materials you give to reproduce the concept correctly. This decreases the probability that an error will occur during sampling and bulk processing.
Tech Packs shorten Lead Times and Prevents Errors
A template that arrives with a comprehensive kit lessens sampling times, prevents errors, and eventually lets you get the product to the market faster. It also enables the factory to efficiently schedule the workforce and services required and blocks manufacturing capacity far in advance.
Suppose you submit a detailed product kit along with a request for an initial quotation. In that case, the vendor can break down the costs into products, components, and labor costs and cost more precisely more rapidly, allowing greater control over cash flow.
All of this knowledge lets you figure out margins and determine whether you need to make significant adjustments to your inventory before you start creating trends, purchasing, and sampling.
How To Create A Clothing Tech Pack
Tech packs are a precious fashion business product when you express your ideas and specs to your sample designer and factory. The more information you can offer them, the less space for error.
The more thoroughly you render your demands, the less likely they are to be misinterpreted. The better you put in writing, the less probable you are to be personally accountable for repairs.
To create a clothing tech pack:
Sketch and Description of the Apparel
Among everything, a tech pack is a medium to communicate your design principles and specifications. There's nothing more satisfactory than visual language. Have as many accurate sketches of the plan in a tech pack.
Illustrations may be created by a computer, hand-drawn, or photographed. An important principle to be conscious of is to ensure that the image is proportionate and tidy, which provides that it cannot be stylized.
How beautifully you explain, your drawings are not significant. What's essential is that the drawings' design and construction specifics represent the clothing's intended outcome.
Silhouette and Styles
Silhouette typically refers to the length, width, and form of a dress resting on the wearer's body like a semi-fit, box, A-line, etc. The first phase is to draw your clothes' layout in a flat shape, in both front and back views.
You may also have pocket and collar drawings with specifics, depending on the styling sophistication. Who should also define color, printing, and embroidery in detail?
If the specifics are too sufficient to show on a miniature, you should describe them individually; make sure they are correct and readily understood.
The Bill of Materials
Once the concept drawings and specifications are in place, the next thing in your technological pack sequence is the materials. Bill of Material (BOM) reflects all the equipment you need to create a full garment inside out.
The Bill of Materials Page, also recognized as the BOM, consists of all the widely used fabric production. There are five major parts on this page: Fabrics, Trims, Labels, and Packaging.
These materials are primarily woven fabrics (for cover, liner, rib, pocket bag, or interlining), fasteners, threads, and, of course, marks and caring tags. You should also provide details of the packing content if that's what you're ordering from your factory. It is necessary to precisely define the material specifications and location in a technical pack.
Dimensions
Once the content details are explicitly stated, an essential part of the tech pack – the dimensions – is next. If not properly defined, this can be a negative aspect of the health of the design.
Firstly, it is necessary to decide the size of the sample, and afterward, you specify the maximum size range you'd like to sell in that theme (e.g., XS, S, M, L, XL, etc.). Know, the more complex your style, the more point of measurement (POM) you'd have to include in your tech kit.
How should a Clothing Tech pack be presented?
There are three main ways of presenting your designs:
Photos
For most private label products, basic photos and text descriptions should suffice. You simply need to describe what you want, and the supplier can work with you to make the changes.
Acceptable File Formats
Drawings
Design Drawings, aka "shop drawings," need to show a complete image of the product from multiple angles and individual pictures of the components and how they fit together. This should also show dimensions using metric measurements.
Acceptable File Format
Tach pack software for CAD Files
Cad files are 3-d interactive models created using AutoCAD or other similar software. More advanced manufacturers use CAD files. You will need to ask if the supplier can accept CAD files in advance and
In most cases, you still should also provide 2-d shop drawings.
Acceptable File formats
Where to find Apparel Tech Pack Designers?
Like Logos, you probably won't do the designing yourself.
There are many resources to hire designers:
Best Tools For Creating A Tech Pack
Microsoft Excel and Adobe Illustrator are the most popular applications used to build tech sets. While these are fantastic tools that are easily scalable and fast for groups to learn, they are not designed with the particular and nuanced needs of fashion manufacturing and product creation in mind.
While it can sound simpler at first to build a tech pack in Adobe, Excel, or PowerPoint, challenges occur with these tools as the product progresses through the product creation process; when editing is completed, copies are attached and submitted by email.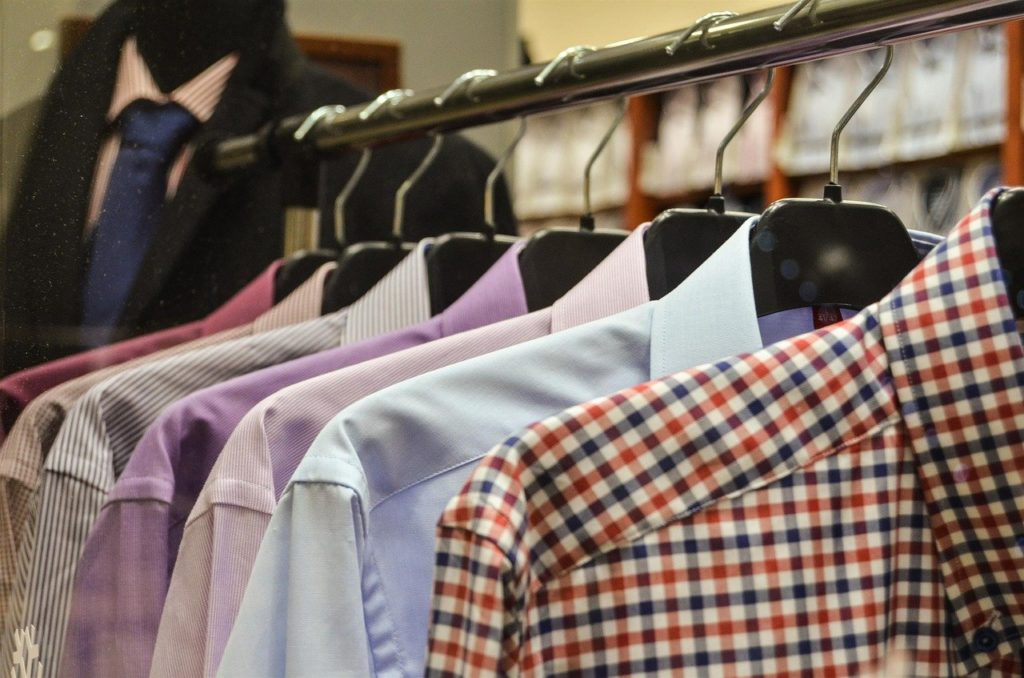 Why A Tech Pack Is Different To A Spec Sheet?
The "Tech Pack" is not the most important document in manufacturing, and it's vastly different from a production manual. A tech pack outlines technical details about the product you're manufacturing. This means you're only conveying which technicalities should be implemented in the manufacturing process, but you're not laying out a step-by-step guide for how the manufacturer should execute.
Many designers in charge of overlooking tech packs will overlook the document, and this causes breakdowns in communication. Tech packs matter, but you also need a production manual to fill in the big picture.
The Tech Pack vs. Product Spec Sheet
Remember that a tech pack is essentially a specs sheet. The tech pack includes dimensions, sizes, materials, order details, and other specifications. Example: If you're writing a tech pack for an office desk, you want to specify the table size expected: width, height, length. You also want to convey the materials used (whether it'll be oak trees, maple wood, pine, etc.). The tech pack should also include order details such as deadlines, expected delivery dates, shipping dates, delivery addresses, and more.
Purpose Of A Tech Pack
With a tech pack, a factory can entirely produce the whole thing without asking any queries. The intention is to lessen the number of prototypes or samples, reduce costs and increase development time. It also acts as a reference document to chart production progress, including feedback, modifications, and improvements produced.
Perhaps the most critical reason to get a tech pack is security. If you have correctly entered into a deal with the manufacturer or a code of ethics, the manufacturer will be agreed to obey the tech pack until you send the go-ahead on the shipment sample.
The tech pack ensures that, apart from any minor variances that you have already negotiated, the bulk order you get would be as per the tech pack. Some changes in fabric, construction, dimensions, etc., may mean that the factory will have to pay a charge, correct the order at their cost, or cancel orders based on how you intend to continue and what you have included in your agreement.
It incorporates all the details that the producer wants to produce the garment.
It ensures both the manufacturer and the brand of clothes are all on the same board.
It expressly increases performance and productivity.
It contributes to more precision and fewer refusals.
It acts as a de-facto agreement between the manufacturer and the consumer.
It ends up saving time and resources.
It protects from a misunderstanding of style information.
Tech Pack Tips
The Tech Pack is like an instruction book or a deal for both you and the vendor and must contain correct and specific details. There must be no uncertainty on the manufacturer's behalf – the more comprehensive and straightforward the Tech Packs are, the less potential for mistake.
Technical sketches are not good examples. They are simple, precise sketches made on a screen by a visual artist or fashion designer to display all the factory-made product information. With detailed specifications and your particular size, these sketches are a model for the designer to precisely create the product.
Make sure you apply your logo or registered trademark, design number, and product name to each section of your Tech Pack to prevent any misunderstanding with your maker.
Make sure you review your finished Tech Pack closely before you give it to your warehouse. Some inaccurate or vague details could lead to miscommunication and approximate sampling or pricing (that could lead to endless emails and additional samples, both of which cause needless added expenses!).
Final Thoughts on Apparel Tech Packs
A product without even a Tech Pack is like a design without a plan. Unfeasible, right? We understand it sounds like many different parts and parts + business terms to get your mind around.
Rather than getting confused and concerned about how someone else approaches their tech pack creation or the right approach, begin by knowing the tech pack's equipment mentioned above.
These strategies will help you build a factory-ready Tech Pack that is simple to create and use and lessen the number of prototypes you need to produce and help you get your items to the marketplace quicker.