When you are looking at shipping options you need to figure out whether you should ship a full container load (FCL) or less than a container load (LCL). There are several factors that you need to consider, but the main one is the volume of the shipment.

Most of the time buyers are not purchasing enough to justify a container, and thus need to go with the Less than Container Load (LCL) option. However, LCL does come with several disadvantages that you need to be aware of and make sure that you are getting everything right before you ship, including the export packaging.

It should be noted that Container can only be shipped via ocean or land, not air, so for almost all cases LCL vs FCL only applies for ocean shipping. For almost all air shipments your cargo will be palletized and is nearly identical to LCL shipping.

What does FCL and LCL Mean?
FCL Meaning // Full Container load
The shipment takes up an entire container by itself.
LCL Meaning // Less than Container Load or Low Container Loading
The total order takes up less than the entire container and needs to be bundled with other shipments to fill a container.

Both FCL and LCL international standardized terminology, which means that all freight forwarders and shipping companies will understand the terms. FCL refers to full standardized containers that come in two main sizes 20' and 40'. There are also "High Cube " which have a higher ceiling and 10' containers that are very uncommon. Personally I have never seen a 10' container. We'll go over the dimensions of a container later.

FCL requires that the importer ships a large enough volume to justify the cost, but if the person buying the container wishes they can ship as little as they want. Shipping companies don't care as long as you pay the bills.

If you can't fill a container and do not wish to pay the cost than LCL shipping is the best option. This allows the importers to ship with other small importers together in a large container in almost all cases your shipment will be bundled or Consolidated with another shipment into a container.

Pros and Cons of FCL and LCL
Both FCL and LCL have their advantages and disadvantages. FCL is cheaper than a
Pros of FCL
Lower price on a Per Cubic meter basis and weight is not factored into the price.
YOu have complete control of the packaging in the container so you can optimize it best to protect your cargo and get the most out of the shipment.
The cargo is protected by a high strength metal box from the factory to the destination. Very low risk of damage
Cons of FCL
It's only beneficial if you ship up to a certain amount.
Can't ship by air
Inland transportation can be expensive, particularly trucking
Pros of LCL
It allows for more shipment options, such as air shipping or smaller vehicles.
Suitable for all volumes of shipments, there is no minimum.
Cargo inspections are much more efficient.
Cons of LCL
Cost more on a per cubic meter basis.
It needs to be bundled with other LCL shipments, which can add a few days to a shipment.
Protection is only as good as your packaging, damages are much more common
If you are shipping at sufficient volumes you should always do FCL, as you have full control of the container from the factory to the final decision. Most of the time when you are shipping FCL you are loading the container at the factory and can control exactly how it is packed to ensure optimal use of space and to protect the goods.

If you are shipping less than a container load you will need to work with a freight forwarder to bundle your shipment with other sellers who are shipping from the same port to the same designation port. THis

There is more risk when shipping LCL
There are a few disadvantages, for one, you need to work with a freight forwarder or some other similar services, in order to bundle your items into a container. This can add time as there isn't always a container going from the same point A to B. If there are no other containers, then you, or more likely the fright forwarded, will need to unload the container and transfer it to a different mode of transport. This can add time and cost to a shipment.

In many cases it is actually easier, cheaper and faster, to purchase an entire container even though the shipment will not fill up the total container.
When does it make sense to do FCL instead of LCL
The cost varies but if you are shipping more than 20 Cubic meters, it is often easier and cheaper to just go ahead and get the full container. Remember that a full 20' container is 32 Cubic Meters, so you will be shipping a large amount of empty space. Despite the unused space, it still may be cheaper. Before you commit though you need to compare the most up to date cost as shipping prices fluctuate as often as airline tickets do.
Cost of Shipping FCL vs LCL
The Cost of shipping FCL vs LCL is different in both the total amount and the way it's calculated. For FCL its' based on the container, and is the same price whether it's full or nearly empty.

Most people think that the Cost of Freight is simply to cost of shipping from the Port of Loading to the Destination post. This is only a fraction of the total cost as there are several other steps that are factored in.

Shipping cost varies depending on the destination. It costs about $1,000-6000 to ship a container from China to the United States, depending on size, where it originates and which coast. Shipping is more expensive to the east coast, as ships have to pass through the Panama Canal.

If you are shipping LCL or FCL then the shipping cost is most typically charged by volume, not weight, when shipping by ocean. When shipping by air, weight is a major factor in the cost.

FCL – Varies, but around $1,000 to 3,000
LCL – Varies but around $30-100 a Cubic meter
IF you want a full breakdown of shipping cost, check out our guide on the Cost of Shipping from China and Vietnam
When should you use FCL or LCL
The decision to use a Full container or not really should depending on one key metric, the volume of the shipment. Right now we are assuming that you are planning on shipping by sea.
What are the dimensions of a container
In international shipping, there are two standard container sizes– 40-foot and 20-foot containers. As you can probably guess by the names, the length of these containers are 20 or 40 feet. A standard 20-foot and 40-foot container are exactly 8 feet 6 inches high and 8 feet wide. Containers were popularised and standardized in the United States, and thus we made suing standard Imperial units.

For the metric dimension, containers are 12.19m or 6.09m long for 40 and 20-foot respectively. Both 20' and 40' are 2.59 meters high and 2.44m wide. IF you can't do the math, a 20' is exactly half the size of a 40'.
| | | | | | | |
| --- | --- | --- | --- | --- | --- | --- |
| Container | External Length | Internal Length | External WIdth | Internal Width | External Height | Internal Height |
| 20' Container | 20 ft // 6.09 M | 19' 9" // 6.01m | 8' // 2.44m | 7' 10" // 2.34m | 8' 6" // 2.59m | 7' 10" // 2.39m |
| 40' Container | 40 ft // 12.18 m | 39' 9" // 12.11m | 8' // 2.44m | 7' 10" // 2.34m | 8' 6" // 2.59m | 7' 10" // 2.39m |
| 20' High Cube | 20 ft // 6.09 m | 19' 9" // 6.01m | 8' // 2.44m | 7' 10" // 2.3m | 9' 6" // 2.90m | 8' 10" // 2.69m |
| 40' High Cube | 40 ft // 12.18 m | 39' 9" // 12.11m | 8' // 2.44m | 7' 10" // 2.34m | 9' 6" // 2.90m | 8' 10" // 2.69m |
Shipping Container Volume
20 Foot Container // 1,150 Cubic Feet // 32.56 Cubic Meters
40 Foot Container // 2,400 Cubic Feet // 67.96 Cubic Meters

High Cube Container dimensions
High cube containers are a taller version of cargo containers that are made for plus-size items. These containers are the same length and width as a standard shipping container but are an extra foot (.3 meters) taller.

Source: Shipping Container Dimensions – Standard Container Size Information

Weight of a container
Maximum Total Weight
| | | |
| --- | --- | --- |
| Length | 20ft | 40ft |
| Maximum Total Weight | 67,200lbs // 30,400KG | 67,200 //30,400kg |
| Empty weight | 4,760lbs // 2,160KG | 8,260lbs // 3,750 KG |
| Cargo Weight | 62,440lbs // 28,320KG | 58,930lbs // 26,730 KG |
Floor Loaded vs Palletized when shipping FCL
FCL shipping option gives you an entire container, that you can pack as you wish. The two most common ways are "Floor Loaded" or "Palletized ".

Floor Loaded means you are putting the items directly into the container and fitting as many units as will possibly fit. The name comes from the fact that the boxes are sitting on the floor without any protection whatsoever. Loading and unloading are also very labor-intensive and sometimes require additional planning to get to an optimal fit. Also, be mindful that many warehouses will not accept a shipment that is floor loaded.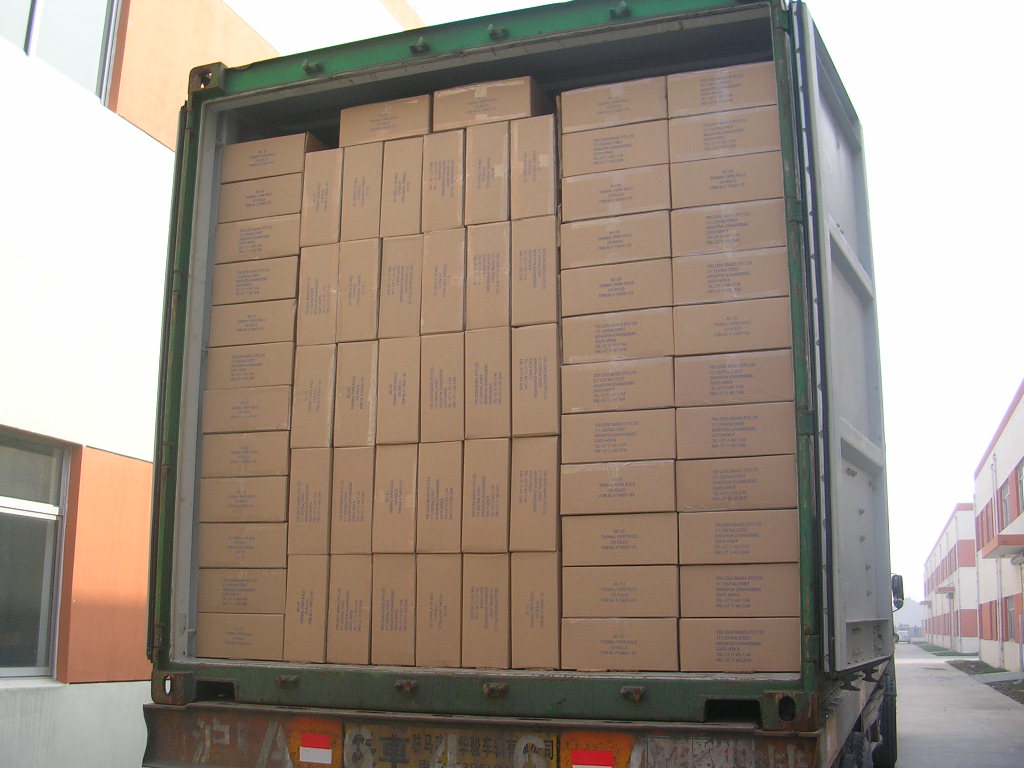 Palletized means that the goods are first loaded onto a pallet and then loaded into the container. The main benefit is that it is much easier to load and unload than a Floor Loaded COntiern. By using Pellets you can use a forklift to pack and unpack the container.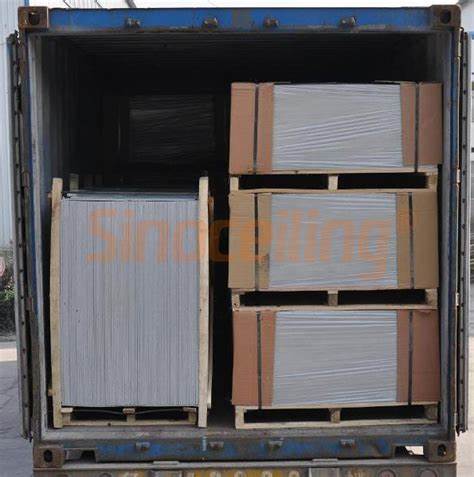 Why is it more expensive to ship LCL?
When shipping LCL or FCL both the actual shipping cost will be nearly identical. However, LCL does require extra steps. The reason for this is
Extra work involved in moving, packing and unpacking containers
Extra port clearance fees, as each bundle in the shipment, need to be cleared individually
LCL is often cheaper than FCL for the total shipment, but it is almost always more expensive on a per-unit basis or per-volume basis.
Export Packaging for LCL
When shipping a package using LCL you need to be very mindful of how it is packed. Shipments are often worth $1,000s if not $10,000 yet many factories will throw on flimsy cardboard they do not provide adequate protection,

For most shipments it will leave the factory with retail packaging, packages will then be bundled into what is called a master carton that contains many units of the product. These master cartons, which are usually large cardboard boxes, and then stacked together on a pallet, and then wrapped in plastic wrap.

You need to make sure that you know what degree of packaging and protection your product needs and that you specify with the supplier or manufacturer. It's also important that you know that your package will be packed in and often under other products so it may need to withstand the weight, and getting bumped around.
Final Thoughts
Shipping can be easy when you know how to do it. Figuring out if you need to ship LCL or FCL is one of the many parts that you need to figure out before you ship your products from a manufacturer in China or elsewhere overseas. It's important that you know the pros and cons of LCL and FCL shipping and weights the benefits of each before making a decision.